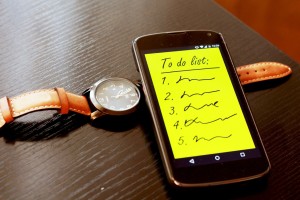 It's extremely useful to have a WCAG 2.0 checklist to hand when you're working through the guidelines. A WCAG 2.0 checklist helps you to check your web accessibility progress, record how far you've come and set your targets out for the future.
Wuhcag is all about holistic web accessibility – that means taking everything about your website into account. That's why I don't rush you to make every web accessibility change at once – it's too much for you to do and so it's bad for your users. I love a structured approach to everything in life, and your website is no exception.
I've created a three checklists for you below, with links to articles about each guideline. You can get three free PDFs checklists when you join my weekly newsletter, where the Wuhcag community focuses on one guideline every week.
I've organised my WCAG 2.0 checklists by level (read more about WCAG 2.0 levels here). If you're attacking the guidelines in order (and I suggest you do), you'll move from Level A (Beginner) through Level AA (Intermediate) and on to Level AAA (Advanced).
WCAG 2.0 checklist Level A (Beginner)
WCAG 2.0 checklist Level AA (Intermediate)
WCAG 2.0 checklist Level AAA (Advanced)
Find out more